Fencing
A fence made from Nexteel™ pre-painted steel gives you great looks for longer! With a wide range of colours to choose from, finding a colour to suit your home is easy.
Choose from traditional post and rail fencing or a modular panel system that looks great from both sides, no unsightly posts and rails.
Nexteel™ have partnered with leading global paint suppliers, PPG Industries & Akzo Nobel to produce a range of pre-painted steel that offer consumers greater choice, an Australian first.
Nexteel™ pre-painted fencing is backed by a 15 year Warranty 'Life to Perforation' , 15 year 'Paint Integrity'. Nexteel™ pre-painted steel is made in Australia for Australian conditions.
Depending on the paint finish system, you can choose from 11 colours — a combination of standard (old) and contemporary new NextSTAR™ colours.
Strong
Lightweight – made from high tensile steel for greater strength
Secure
Termite resistant
Wide range of colours and profiles to choose from
Fast and efficient to install
Won't burn like a timber paling or brush fence
Applications:
Residential, Commercial & Industrial.
Choose from:
NextONE™, NextSTAR™ and NextSTAR™ Ultra.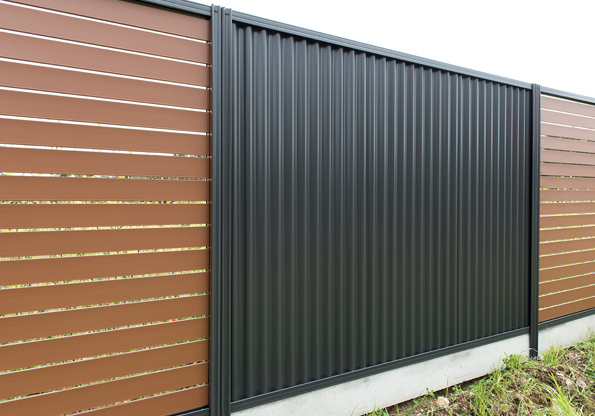 Tried and tested in Australian weather
Advanced Colourfast technology
Coated in Australia