Innovation and progress drive this brand to deliver beyond your expectations. This range of new finishes, available on either steel or marine grade aluminium, give you choice that has never previously been offered. With warranties never offered before in this country, you're good to go for generations.
| | | | |
| --- | --- | --- | --- |
| Paint System | NX NextONE™ | NX NextSTAR™ | NX NextFACTOR™ |
| Substrate Choice | AZ200 or Marine Grade Aluminium | AZ200 or Marine Grade Aluminium | Marine Grade Aluminium |
Buildings on or near the coast come with a unique set of challenges that demand marine grade performance. Consider our complete product solution for these buildings and for any environment where corrosion levels are a factor ie. animal shelters, sheds, fencing etc.
Nexteel™ are able to provide a solution for all coastal environments due to our offer of 3 ranges, ensuring an appropriate solution for Australia's rugged coast lines.
If set back 200m and beyond from the coast, consider an AZ200 steel substrate and NextSTAR™ paint finish as one solution for your roof design.
Anything less than 200m from the coast would require a change from a steel substrate to a more suitable Marine Grade Aluminium. Nexteel™ offer two coated options in aluminium, the choice of either would be  dependent on how aggressive the marine environment. For a benign to moderate environment NextREME™ aluminium with NextSTAR™ paint will offer excellent protection against the coastal environment however if you are in an aggressive marine environment near breaking surf you will require products which will stand up to the elements and the only sensible choice is a Marine Grade Aluminium substrate protected by NextFACTOR™ paint. Long seen as the best practice in design a PVDF paint on an aluminium substrate will ensure the longest life in the harshest environment.
PAINT SYSTEM PARTNERS
PPG – Trueform SPE®
PPG – Duranar XL®
PPG – Durastar
AkzoNobel – Polydure®
AkzoNobel – Trinar 5000®
AkzoNobel – SilkStar™
PAINTED FINISH
Guaranteed 25 microns top coat.
PROTECTIVE FILM
Urethane Primer upgrade for increased flexibility.
Guaranteed 75 microns protective film (NextSTRIP™).
COLOUR RANGE
Colours on application. Contact us.
Contact us for warranty information.
Photo credit: Matthew Carbone, provided by PPG
| | | |
| --- | --- | --- |
| Paint System | NX NextSTAR™ | NX NextFACTOR™ |
| Substrate Choice | Steel or Aluminium | Steel or Aluminium |
SPECIALTY FINISHES
NextCHROMATIC™
This would have to be one of the most exciting finishes for specifiers.
Imagine a roof or wall panel whose colour shifts subtly from warm terracotta to rich copper brown and finally to vivid green. Offered by PPG, polychromatic coating delivers a palette of vibrant colour while offering unparalleled protection. 
This range integrates energy saving technology that meets world industry standards and regulations, including Leadership in Energy & Environmental Design (LEED®) and ENERGY STAR® criteria for steep-slope cool roofing. 
Available in NextFACTOR™ top coat in your choice of steel or aluminium substrate.
Colour Range:
17 standard colours in 6 different colour groupings.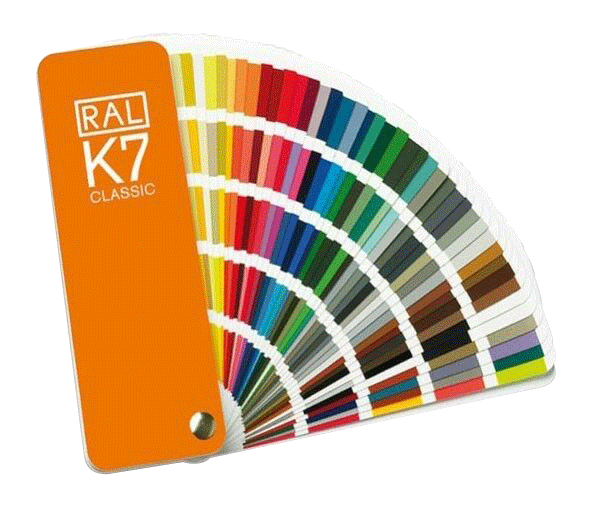 RAL Colour Matching
Talk to us about matching RAL colours. Our colour specialists will work with you to get the exact colour you want, while maintaining product integrity.
Patterned Finishes
Pre patterned steel is a smart option for sustainable design. It allows consistency of quality and gives a better performance than post-applied patterns. It also cuts down, potentially eliminating maintenance and repainting (compared to post-applied pattern). 
Woodgrain Finish
Create a sense of warmth and home, with the strength and durability of steel and aluminium.
Ask us what's possible.
EXTRA PROTECTION
Anti Graffiti
Graffiti removal is labour intensive and costly. Nexteel's™ Anti Graffiti application gives you a uniquely tough and innovative non-stick surface that makes most spray paints easy to remove.
Self Cleaning Additive
Highly valued in countries such as Singapore, this additive helps to keep building services clean and degrade environmental pollutants. It actively responds to not only UV light, but also visible light and is easily incorporated into existing paint systems.