Sheds
From the humble garden shed to an industrial shed, Nexteel™ has  you covered.
Steel roofing, walling and rainwater goods made from Nexteel™ pre-painted steel are strong, long lasting, and great looking. Your property deserves the best protection from the environment; guaranteed for up to 42 years  life to perforation and up to 30 years' Paint integrity. Nexteel™ have partnered with leading global paint suppliers, PPG Industries & Akzo Nobel to produce a range of pre-painted steel that offer consumers greater choice, an Australian first. Our pre-painted steel is made in Australia for Australian conditions, including aluminium substrates for severe coastal marine environments.
Depending on the paint finish system, you can choose from 22 standard (old) colours, and a choice of 27 architectural colours unique to Nexteel™.
Nexteel™ premium products offer superior paint colour retention compared to competitors, ensuring your roof looks great for years to come, long after the others have lost their shine.
Choosing a Nexteel™ pre-painted shed for your home or property makes great sense.
Strong – and in fact if you choose to use True Oak Superior Corrugated Series, you're getting a product up to 50% stronger than standard shallow corrugated.
Lightweight – made from high tensile steel for greater strength.
Energy Smart – ULTRA-Cool IR-reflective pigments (NextSTAR™)
Wide range of colours and profiles to choose from.
Fast and efficient to install.
Design Freedom – roofing profiles made from steel can be curved to create stunning designs.
Applications:
Residential, Commercial & Industrial.
Choose from:
NextONE™, NextSTAR™ and NextSTAR™ Ultra.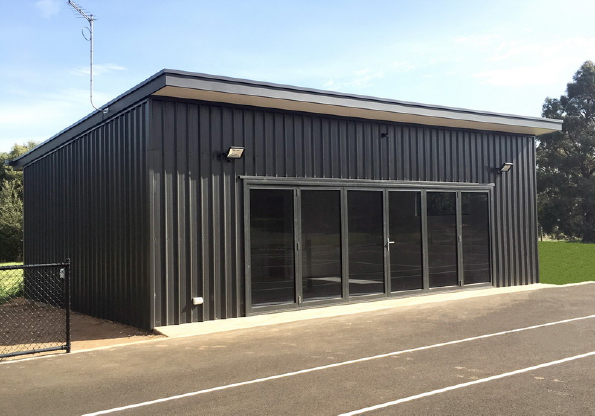 TRIED AND TESTED IN AUSTRALIAN WEATHER
ADVANCED COLOURFAST TECHNOLOGY
COATED IN AUSTRALIA